"leading change". There are five components of leadership that represent independent but mutual reinforcing forces for positive change:

For an opinion on whether it is even possible to change culture of schools, read Can Schoool Culture Change?.

For inspirational words on leadership you can read a 1920's poem: Desiderta.
Acting on five components there are three more personal characteristics that all effective leaders possess: energy-enthusiasm-hope. Taken in all encompassing reinforcing system, you have an organization that moves forward as the forces of change swirl around. Here is a pictoral representation.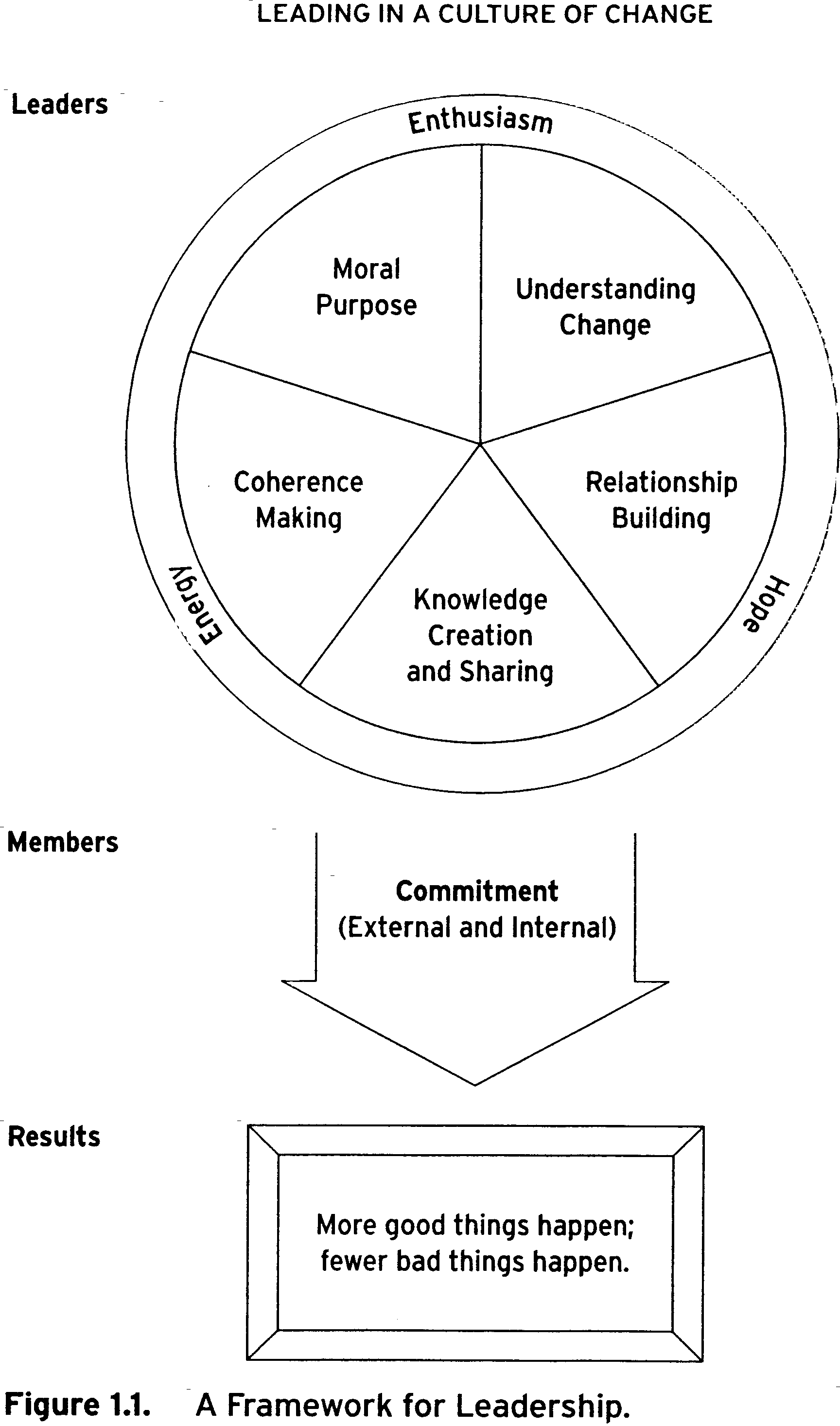 I encourage each of you to participate in this dialogue. Send me an Email or start a conversation when you see me.
Back to My Focus as a Board Member
Send mail to mikemcmahonausd@yahoo.com with questions or comments about this web site.
Last modified: November 2, 2003
Disclaimer: This website is the sole responsibility of Mike McMahon. It does not represent any official opinions, statement of facts or positions of the Alameda Unified School District. Its sole purpose is to disseminate information to interested individuals in the Alameda community. FAIR USE NOTICE
This site contains copyrighted material the use of which has not always been specifically authorized by the copyright owner. I am making such material available in my effort to advance understanding of education issues vital to a democracy. I believe this constitutes a 'fair use' of any such copyrighted material as provided for in section 107 of the US Copyright Law. In accordance with Title 17 U.S.C. Section 107, the material on this site is distributed without profit to those who have expressed a prior interest in receiving the included information for research and educational purposes. If you wish to use copyrighted material from this site for purposes of your own that go beyond 'fair use', you must obtain permission from the copyright owner.